At the beginning of the FIFA World Cup 2022 in Qatar, England captain Harry Kane has sparked much discussion about "One Love" after he said he wanted to wear the one love armband during the World Cup. Without a detailed background, you may not know what one love is. This article will take you through what is one love, and what does one love mean in different scenarios.
What is One Love?
One Love in the dictionary means universal love and respect expressed for all people regardless of race, creed or color. Thus, broadly speaking, one love is an expression of unity and inclusion.
But in different scenarios and contexts, One Love meanings are different.
For an organization, One Love stands for a national nonprofit organization that aims to prevent abuse and empower people to have healthy relationships by teaching warning signs.
For a campaign, One Love refers to the One Love campaign in support of LGBT, which was widely discussed at the World Cup 2022. One Love meaning for LGBT is the identification with all genders and sexual orientations, in symbol of the pink, yellow and blue colors on the One Love logo. And the One Love campaign aims to promote inclusion and equality in Qatar and beyond.
In the context of marriage, One Love has a deeper meaning, representing the one true love of a lifetime.
What is One Love Campaign?
The One Love campaign was started in response to the treatment of the LGBTQ community in Qatar as homosexuality is not allowed in Qatar. England captain Harry Kane said before the match against Iran that he wanted to wear the rainbow armband with words "One Love" during the World Cup to show solidarity with LGBTQ people. In addition to England, the captains of other countries, such as Germany, Netherlands, Denmark, Belgium, Switzerland and Wales - have also said they want to wear the rainbow armband during the World Cup 2022 to support diversity and difference.
However, FIFA stated that the One Love armband is not allowed to be worn in Qatar and if they insist on wearing it, they will receive a yellow card. This has led to concerns about the One Love Campaign. Although Qatar and FIFA do not support One Love armband, they indicate that Qatar is an inclusive country that welcomes and respects all people.
What Does One Love Mean in Marriage?
In this article, we would like to discuss with you more about the One Love meaning in marriage and relationships.
In marriage, One Love stands for the one true love of a lifetime, which is a response to the original meaning of One Love which is unity, respect and inclusion. What One Love emphasizes in marriage is tolerance and respect between couples regardless of race, creed or color. Once the couple is chosen each other, they decide that they are the one true love for life and build a healthy and loving marriage relationship through unity, mutual respect and tolerance.
A number of engagement ring brands are also responding to the One Love, hoping to build a world full of love, respect and inclusion through a positive and correct view of marriage. Darry Ring is such an example in this case.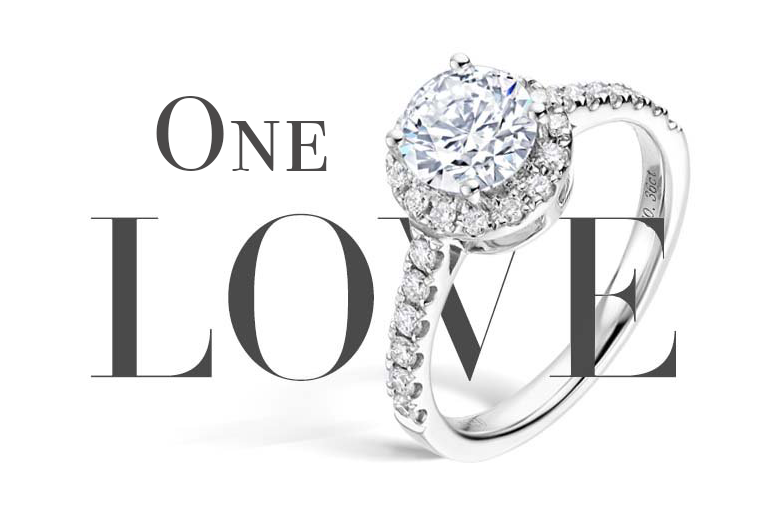 Since its inception, Darry Ring has established a unique brand philosophy that one can only buy a DR diamond ring for one love in a lifetime. By limiting the purchase of one ring to one person, the brand culture of "One Love One Ring" is conveying a lifetime commitment and guardianship to each other. More than that, "One Love One Ring" is also designed to encourage respect and tolerance in relationships and marriages.
Darry Ring adheres to the concept of true love, creating fine jewelry and exclusive diamond rings that convey the beauty of love, helping to find and spread the story of true love. If you share the One Love Culture of Darry Ring, why not pick a DR diamond engagement ring to show your adherence, respect and tolerance for your true love?